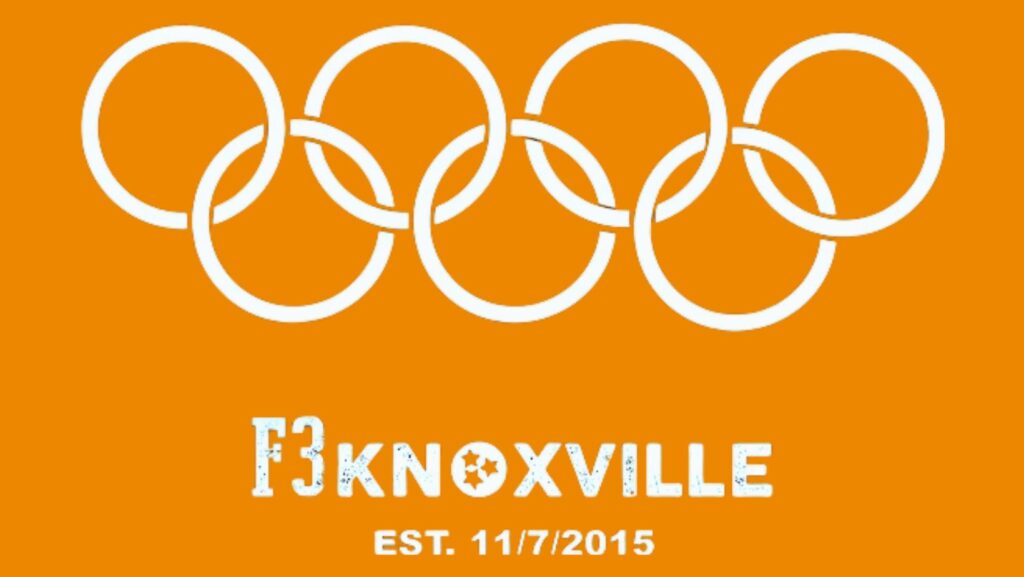 THE SCENE
Date: Saturday, November 4th, 2023
Time: 7:00am – 9:00am
Location: The Asylum AO
Click the link above to register either as a competitor or volunteer. If you're not competing this year, please consider participating as a volunteer – to help make this event a success. Someone from our Brolympics planning team will reach out to you soon with more info.
THA-THANG:
Our Brolympics team is working on putting on an awesome event to celebrate 8 years of F3 being in Knoxville.  Stay tuned into Slack over the next few weeks as we share some of the things you can expect this year. You'll also see updates and info in the weekly regional newsletters Kickflip sends out.
⬇️ Check out some of the photos from our anniversary / Brolympics events in the past below ⬇️
Including this epic hype video that La-Z-Boy made
What you don't want to do is miss this epic event!  Join F3 brothers from around Knoxville in this epic event of Fitness, Fellowship, and Faith. Iron Sharpens Iron!
-Onstar and the 2023 Brolympics Planning Team